ONE ELMWOOD - STUDENT CENTRE AND STUDENTS' UNION
There's a buzz happening around campus…and the focus is all on One Elmwood.
It will house both the Students' Union and University Services currently in the Student Guidance Centre, in one purpose-built facility to give better access to a range of services and opportunities all in one building.
Set right at the heart of campus and with a rooftop terrace overlooking the area, the brand new state-of-the-art building will bring together student services with a range of facilities so students can access services, collaborate in shared spaces, get support and advice, and socialise in first class venues.
My Queen's – Student Hub
Everything you need to know at Queen's
The latest updates on studying, life and support at Queen's. Information for new students, your learning environment, all of our support services, and advice on how to make the most of your student experience.
Latest updates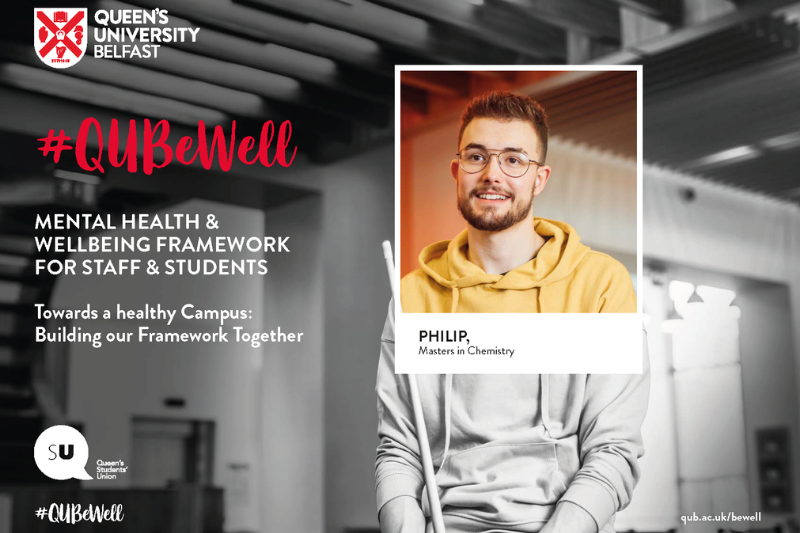 #QUBeWell - Empowering you to be well
Need Support? We're Here For You
Most of us know when we don't feel great mentally or physically. Most of us don't ask for help, even when we really need it. Stop the stigma and reach out for support. We're here to help you be well.
Student mental health and wellbeing is everyone's responsibility. In recent years we have made significant improvements in support & resources for students & staff, but we have much more to do.