QUB Open Learning Programme
The Queen's University Open Learning Programme offers a wide range of adult education courses and research. The Programme has three main strands:
a large Humanities curriculum featuring daytime, evening, weekend and online courses meeting the needs of the community,
a Continuing Professional Development Programme, delivered in partnership with voluntary and statutory organisations, and
an Outreach Projects Programme focused on the Grand Challenges of our time, including migration and the wellbeing of older people, and developed in partnership with local, national and international partners.
UFV Adult Education Department
The University of the Fraser Valley (UFV) Adult Education Department offers a wide array of programs including a Bachelor's Degree in Adult Education, a Workplace Education (WE) Associate certificate and an Integrated Learning Design Associate certificate. UFV Adult Education Department also offers a certificate in Teaching English as a Second Language. These programs prepare students to work in any setting where adult learning takes place. This includes formal classroom settings, non-formal and informal settings such as the workplace. A diverse group of students from all over Canada participate in UFV's Adult Education programs.
UofA
The University of Atypical for Arts and Disability (UofA) is the lead sectoral organisation for arts and disability in Northern Ireland and plays a key role in increasing opportunities for D/deaf, disabled and Neurodiverse artists and audiences. UofA delivers a sectoral development programme in equality, access and inclusion and showcases the work of d/Deaf, disabled and Neurodiverse artists through the Atypical Gallery, Bounce Arts festival, and the Ledger Studio for performing arts. Learning programmes include EU wide outreach partnerships, Digital Horizon an arts based digital innovation scheme and British Sign Language courses for art workers.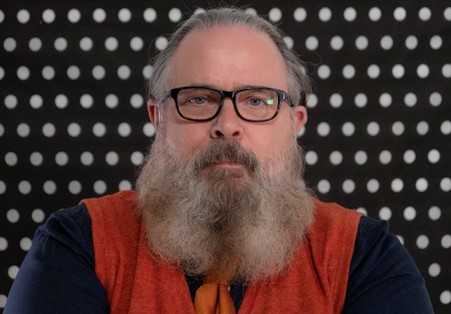 Damien Coyle's background includes employment in the arts, education, public and voluntary sectors including senior management positions with the Community Fund and Big Lottery Fund. He holds qualifications in Art, Education, Business Administration, Counselling, and Educational Guidance. He established the PGD/MA Cultural Management at Ulster University and served as Vice Chair of the Arts Council of Northern Ireland from 2008 to 2016. As a visual artist, he has exhibited locally, nationally and internationally, and published writings on art, history, culture and architecture. He was awarded an MBE for services to the Arts. Damien is hearing impaired, disabled and neurodivergent.