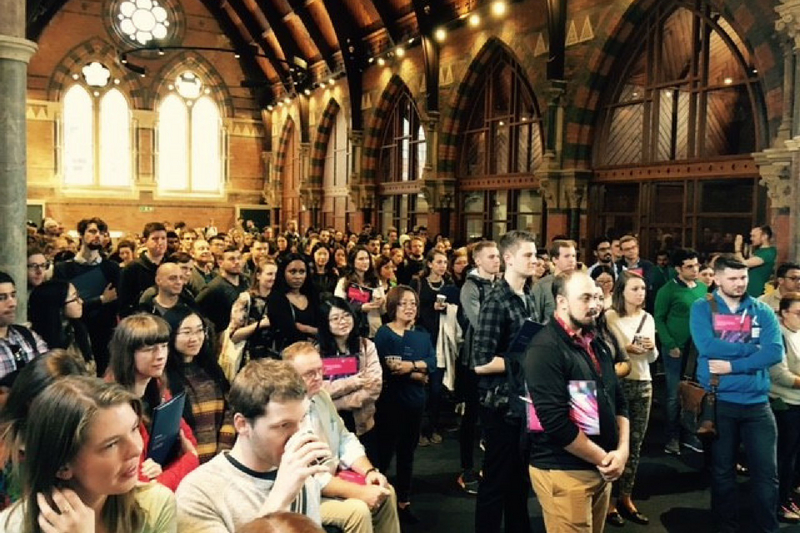 Ongoing research
Local rare disease research projects
We conduct a range of research projects from comprehensive laboratory projects to health services research, and patient experience and outcomes measures. Patient and public input is essential to our rare disease research - several projects were initiated by patients and / or patient organisations. We have an active, dynamic research group and look forward to helping make things better for individuals living and working with rare diseases; we enjoy working with international colleagues to improve knowledge and understanding for rare diseases.
A selection of local rare disease research projects - coming soon
Please do contact us if you wish to see your project listed here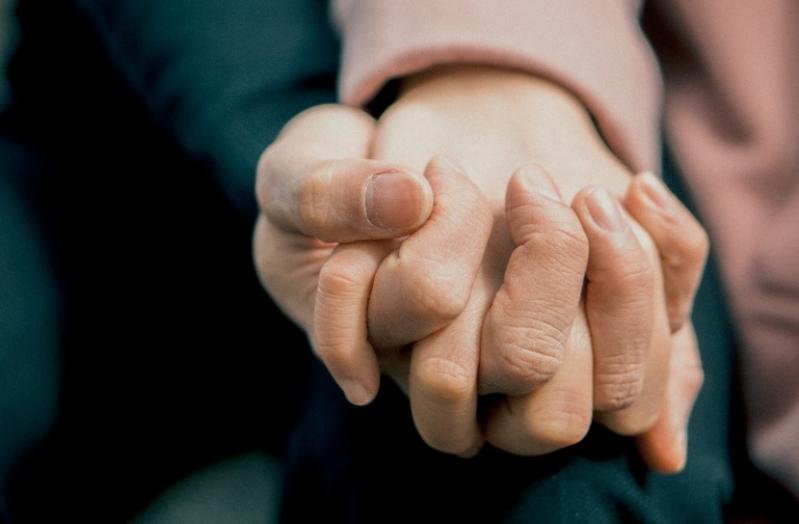 Caring for someone with a rare disease
Caring for someone with a rare disease: An insight into the life of a carer
Many people with a rare disease are cared for by a family member. This can be a challenging role at times due to the nature of the disease and the unique, often complex, care required. Because they may not be diagnosed with the rare disease themselves they rarely take the time to consider their own needs. Neglecting to look after themselves can have devastating consequences on their own health which directly impacts the person they care for. It is therefore important that strategies are put in place to ensure that carers take the time they need to care for themselves and avail of any support offered to them from the health service, charities or support groups. This project will explore challenges carers face when looking after someone with a rare disease and identify how they could be better supported in this role.
A rare disease is defined by the European Medicines Agency as a 'life-threatening or chronically debilitating' condition which affects no more than 5 per 10,000 people in the EU. In the United States, a rare disease is defined as a condition that affects fewer than 200,000 people within the American population at any given time. Although individually rare, collectively rare diseases are much more common with 1 in 17 persons affected in their lifetime.
The UK strategy for Rare Diseases emphasised the need for improvement of the coordination of care, diagnosis, treatment and patient empowerment. By 2020, it aims to 'improve the lives of all those with rare diseases in the UK'. The NI Rare Disease Implementation Plan (2015) highlighted the need for better coordination of care, the empowerment of patients, better diagnostics, and earlier disease interventions.
The vision of the NI Rare Disease Implementation Plan (2015) includes:
a) the delivery of effective interventions and support to patients and families quickly, equitably and sustainably;
b) offering a patient-centred, coordinated approach to treatment services, specialist healthcare and social care support which takes into account the needs of patients, their families and others who provide essential support.
Many people with a rare disease are cared for by a family member. Given the nature of such diseases, caring for these individuals can be a challenging role. Due to a low prevalence and lack of expertise for many conditions, rare disease patients are often forced to become knowledgeable about their own disease state. They become 'expert patients' alongside their carer as they seek an empowering and collaborative approach with their clinicians. This is a shift from the traditional patient-doctor relationship with each party revising their role and expectations which presents many challenges.
It has become evident that carers often fail to prioritise themselves, putting their own health at risk. Neglecting to look after themselves can have devastating consequences on their own health which directly impacts the person they care for. From ongoing research within the QUB rare disease team there have been hints that there could be significant merit in networking with other carers experiencing circumstances as themselves.
The main purpose of this project is to explore the challenges carers face when looking after someone with a rare disease and identify how they could be better supported in this role.
This project is an exploratory study involving a survey with carers to gain an understanding of their experience of caring for someone with a rare disease. An online survey will be completed by those who care for someone with a rare disease. The survey will ask questions about the challenges they face, the services they access, their experience with the health service as well as aiming to form a picture of the type of support that would be useful for them going forward.
Please Take This Survey, which has been granted ethical approval (QUB Faculty of Medicine, Health, and Life Sciences reference MHLS_19_08) . It will be advertised via the Northern Ireland Rare Disease Partnership website and Facebook page. A workshop will be facilitated in November 2019 in collaboration with the NIRDP which will focus on carers. This will be an opportunity to promote the study as well as supporting the NIRDP in their ongoing work. To be eligible to participate in this online survey participants must be over 18 years old and currently be caring for someone with a rare disease.
Through this project it is hoped that general awareness will be raised of the issue of rare disease as well as improving situations for those who care for the individuals living with such conditions.
Read more
Read less
---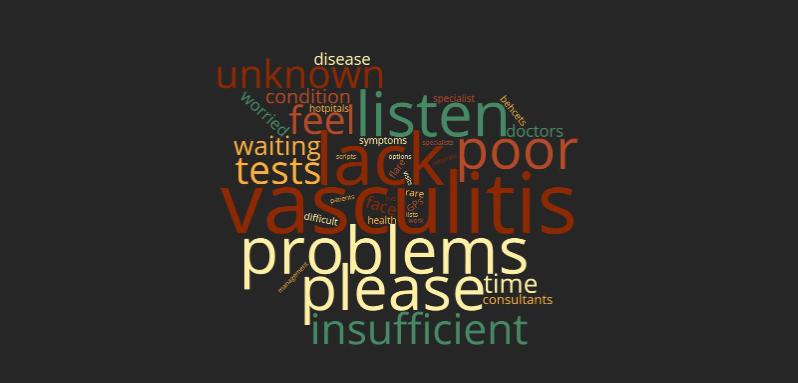 Vasculitis care in Northern Ireland
Evaluating and improving the care and support for vasculitis patients in Northern Ireland
Vasculitis is a group of rare, auto immune, systemic diseases where the immune system attacks the blood vessel walls. Vasculitis is typically treatable, but often has a complex clinical presentation and variable disease course that makes managing this condition challenging in routine healthcare settings. For many individuals, living with vasculitis is an ongoing, life-changing challenge that significantly affects their day-day experiences. Researchers are trying to improve the care for people with vasculitis from diagnosis through to the effective management of the condition. This patient-initiated study will give vasculitis patients and healthcare professionals a chance to express their opinion on vasculitis care.
Vasculitis is a rare disease causing inflammation of the blood vessels, arteries, veins or capillaries. It affects people of all ages and presents many challenges for those who care for them. Incidence and prevalence of these diseases in Northern Ireland (NI) is difficult to assess as there is no vasculitis registry. There is no definitive diagnostic test for most types of vasculitis and untreated disease may lead to irreversible organ damage and become life threatening. There is no cure, acute treatment often has severe side effects, and ongoing management involves complex care management pathways. The treatments used depend upon which blood vessels and organs are affected, as well as how much body tissue is affected, however, in most cases, drug treatment is needed to control the disease and its symptoms and to stop or limit the damage caused.
Northern Ireland does not currently have a 'vasculitis' specialist consultant or healthcare team, and there are no statistics available for incidence, prevalence, or patient outcome data for vasculitis in Northern Ireland. Feedback in NI revealed that some clinicians and patients have differing opinions on what support vasculitis patients require. It is important that evidence is gathered so that evidence-based medicine can be delivered and policy can be influenced where required, which may in turn improve the care for vasculitis patients.
The aim of this survey was to gather evidence based on patient experiences that may improve awareness of the various vasculitis diseases, to gather evidence to help reduce the time taken for a diagnosis, and to move towards more efficient, effective management of vasculitis in NI. Through an online patient-focused survey this study will give vasculitis patients in NI a chance to express their opinion on the treatment they receive and the effect it has on living every day with this condition. A complementary survey was developed in parallel to explore the perceptions of healthcare professionals in NI for vasculitis treatment, information, and care.
For rare diseases such as vasculitis, collaborative working throughout clinical research projects such as this is essential to identify needs and improve patient outcomes. This survey was designed by an iterative process with informed input from patients, patient charities, healthcare practitioners, policy makers, and academic researchers to gain an understanding of the care patient's currently receive and how they would like this to change. The survey addresses issues such as: the process of diagnosis the patient experienced, what healthcare professionals are involved in their care, investigating which symptoms patients experience and how these can be dealt with best, discovering what treatment vasculitis patients currently receive and what they think of this treatment.
A web link to the survey was posted on social media on a recruitment notice, as well as promotion via the NIRDP and Vasculitis Ireland. To be eligible to participate in this online survey participants had to be a patient with vasculitis living in Northern Ireland aged 18 years or older.
The UK Rare Disease Strategy and the NI Rare Disease Implementation Plan require that no one with a rare disease should be disadvantaged by where they live, or the rarity of their condition; and specifically target improvement in education and training for healthcare professionals, and access to learning resources to enable better management of rare diseases and enhance best quality practice, especially in diagnosis, and care co-ordination.
This will be a major piece of ethically approved research which will be used to help make vasculitis care in NI more efficient, timely and effective.
Read more
Read less
---