Carers - Have Your Say
Caring for someone with a rare disease: An insight into the life of a carer for an individual with a rare disease(s).
We are excited to announce that our 2019 survey for carers is now OPEN - please help us record what carers for people with a rare disease experience and would like to see improved across NI.
Please Take the Survey
We are excited to announce that our 2019-2020 survey for carers is now OPEN and can be accessed by following this link or just point your smartphone camera at the barcode below and it should take you to the survey.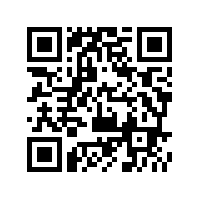 Through this project we are hoping to explore the challenges carers face when looking after someone with a rare disease and identify how they could be better supported. To be eligible to participate in the survey participants must be over 18 years old and currently be caring for someone with a rare disease.
We hope this project will raise general awareness of rare diseases as well as improve situations for those who care for the individuals living with these conditions.
This project was initiated by Dr Julie McMullan and is being worked on by Julie, Kirsten and AJ as members of QUB's rare disease research team in collaboration with the Northern Ireland Rare Disease Partnership.
This project has research ethical approval from QUB's Faculty of Medicine, Health & Life Sciences.
A participant information leaflet can be accessed at this link: Final carers 2019 PIL which provides further details on what the study is aiming to do as well as what participants will be asked to do should they decide to participate.
If you require any further information, or wish a copy of the survey to complete in a different format or in hard copy, please do not hesitate to Contact Us